Cathay Group consists of 4 companies and 2 participation.

A combination of experience and timeliness
In the first 10 years, supplying the advisory service on the real estate investment, Cathay Invest knows very well the particularities of investment. With the perspective gained in carrying out the purchase and sale and rental businesses for the needs of foreign capital, Cathay Invest follows closely the potential development areas in Istanbul and proves the ability of production with good design economically.

Optimum cost, maximum variety of services
Cathay Construction gives the construction and project management services in the real estate sector, in international standards, with the experience more than 10 years. Implementing many successful projects predominantly residential and shopping center with qualified staff, the company is well known for on time and absolute deliveries.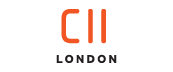 Cathay Invest International, Globalized projects
CII London, the first leg of Cathay's journey of producing projects in global metropolises, is a strategic initiative for the future. Located in London, one of the most important centers of real estate trends, the company aims to focus on real estate projects, investor relations, human resources and R&D. It follows the current trends on the spot and acts today for the projects of tomorrow.

New standards in tourism
Targeting the international service quality with high standard buildings in central and historical locations, the first project of Cathay Tourism takes place in Taksim Square. Specializing on the new concepts of recent times, the serviced apartments and the extended stays, Cathay Tourism aims to make a difference with a unique concept and the high quality investments for the high-income tourists.

Team work
Cathay Leadership Development is a second cooperation of Cathay Group with another international investment company. Targeting the implementation of developing the high standard real-estate projects, Cathay Leadership Development has a young, dynamic and international team.

Oktaş
Oktaş is a new generation real estate investment company. It is getting into international markets with a team specialized on improving new functions for high income segmented investments.